Well done Kai Smart and Mikie Webber Kane in their Run/Bike yesterday in Fuerteventura!! The lads did a great job in massive heat and challenging terrain.
And a massive Well done to Mia Watts in her 15k bike ride!! awesome job of fundraising too Mia which will help your/our shared Fight Academy so much.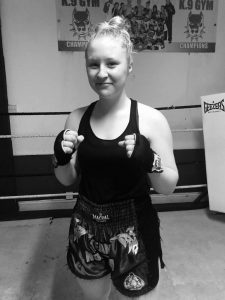 Well done also to our old mate Curt Hughes for his 15k Cycle (he's still in the ice bath recovering now) great effort Curt.
Thanks for your efforts guys in helping keep the Clubs afloat.
If anyone wants to sponsor Spartans ABC's Mathew 'Tretty' Trett, and a big group of K9's fighters/family/coaches: Aaron Monson, Cheryl Monson, Billy Max n James Brassfield, the Munro Clan (6 of us), Jack Potter, Prince Gee, Lewis and Scott Smith, we will all be running/cycling over the weekend to raise funds, please let 'us' (or the participant themselves) know if you can help out or you can click on our funding link below.
https://paypal.me/pools/c/8pXwPXYJHa
Many thanks everyone!!
Coaches Tony Norman Dave Munro John Hutchins Carlos Nogueira and Aaron Monson all massively appreciate your efforts to help their shared Gym which does so much for the community, especially for all our young fighters and Champions ,day in day out.