Fight Team based at Legends Gym Steam Mill Lane Cobholm have 7 current Champions amongst their 60 members continuing their tradition of being consistently the most successful Kick/Muay Thai Club in the Yarmouth/Lowestoft area.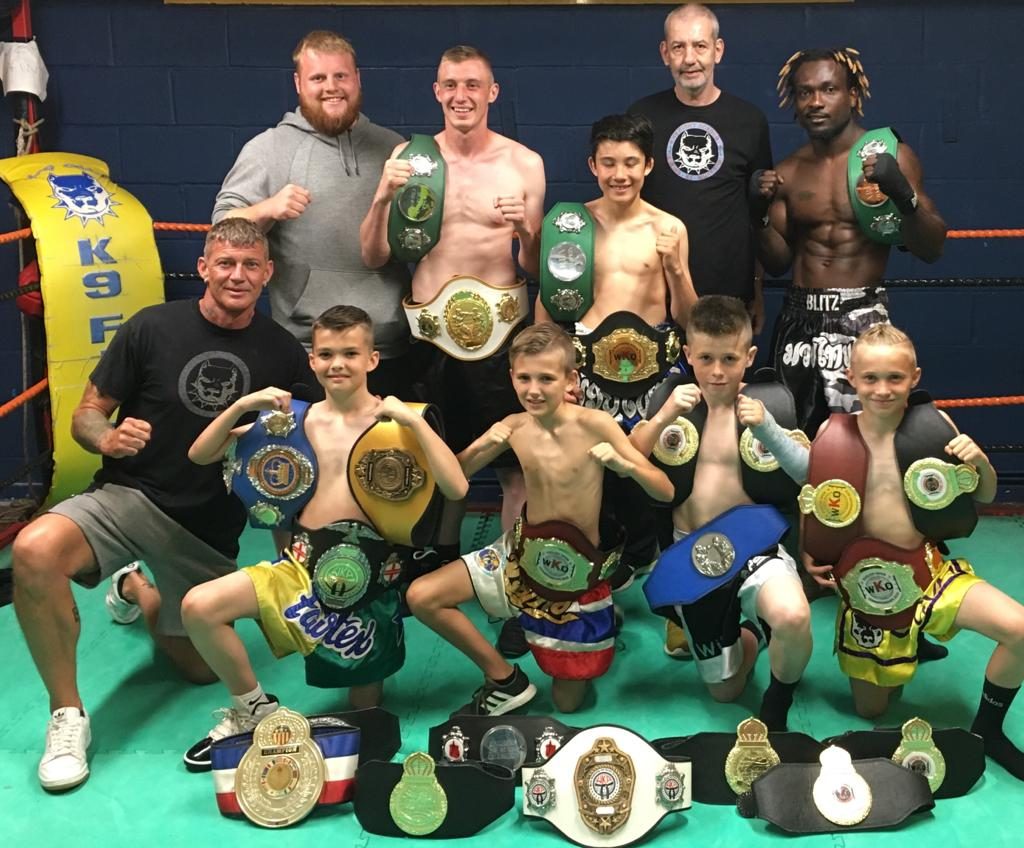 Champions: William Davis (12) National and Area Kickboxing Champion and National (W/C) Sport Boxing Champion. Travis Neller (9) 3x National K1 Champion, Five Nations K1 Champion, 2x National W/C Champion, Five Nations W/C Champion. Prince Gee Area W/C Boxing Champion. Dan Sinclair English and Area W/C Boxing Champion. Brodie Munro (11) 2x National K1 Champion, 2x Area Muay Thai Champion, 2x National W/C Boxing Champion, Area W/C Boxing Champion, Area L/C Kickboxing Champion, and Mini Prizefighter Champion. Oliver Marston (13) 2x Five Nations Light/Contact Champion and Five Nations Sport Boxing (W/C) Champion. Billy Brassfield (11) Five Nations Light/Contact Champion.
Coaches @ K9 Fight Team are John Hutchins (Boxing), Dave Munro (Former Muay Thai and Kickboxing Champion) and Ben Mitchell (Former Kickboxing Champion and Muay Thai Fighter), Cam McGarrigle (Former Kickboxing Champ & Boxer), Jade Munro former ABA Boxing Champion, Muay Thai Champion, World K1 Champion and 2x World Full Contact Champion, and Aaron Monson (Boxing).
Fully Equipped Gym 2 Boxing Rings, 15 Bags, Speedball, Sprint Yard, Mats, weights, Showers etc. Only £30 a month or ADULTS only £4 a session KIDS only £3.50 a session. WHY PAY MORE? FULLY Qualified Coaches, FULLY insured safe environment. Info @ Legends Fitness Academy.
Latest training times for adults and kids are on our training times page.