The K9 Fight Team has just announced new class times:
Tuesdays 7.15pm - 8.45pm
Wednesdays 6pm - 7.30pm
Fridays 6pm - 8pm
Saturdays 1pm - 2.30pm
The new K9 kids class times are:
Tuesdays 5.45pm -7.15pm
Wednesdays 6pm - 7.30pm
Thursdays 5.45pm - 7.15pm
Fridays 6pm - 7.30pm
Saturdays 1pm - 2.30pm
Beginners and all ages welcome.
Pop down and train with Champion Coaches in a happy safe environment. Rich in history rich in pedigree, we have in the last 30 years produced more Champions Than any other Thai/Kickboxing club in the entire region.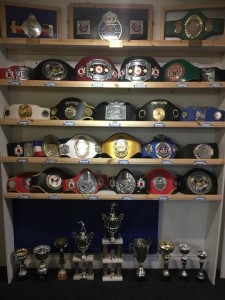 From Area Champions to World Champions: we have produced 13 World Champions and World Gold Medalists, Fighters from our gym have travelled to, fought in, and won fights in Thailand, Germany, France, Spain, Italy, Belgium, Malta, Ireland, Scotland and Wales.
All our coaches are vastly experienced, fully qualified and all but 1 are former Champions with over 400 bouts experience (in Thai, K1, Boxing and Kickboxing) between the six of them.